Flute & Harp Summer School
16. Flute & Harp Summer School gives harpists & flutists of all ages and standards, the unique opportunity to study and play with international musicians Halit Turgay (flute), Merve Kocabeyler (harp) and Başak Ersöz (flute & chamber music). The Summer School includes five days of solo flute, solo harp lessons and flute & harp chamber music lessons, ending with a group performance at public concert.
Closing date for applications: 1st July 2019
For more information please contact the management:
management@mervekocabeyler.com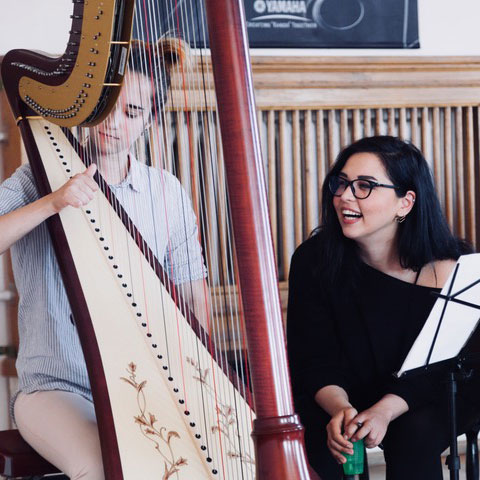 Book A Lesson / Masterclass
If you are interested in learning to play the harp or improve your playing skills, book a lesson with Merve Kocabeyler. She is giving masterclasses throughout the world, as well as individual lessons.
Lessons are available to harpists at all levels from beginners to professionals. It is also possible to book online lessons (Skype) , in case she won't be in your town any time soon.
To reserve your lesson time, please contact the management:
management@mervekocabeyler.com